I installed windows 10 clean on an HP Elitebook 8770w. After install and updates I always like to check the device manager for missing drivers. I noticed I was missing the drivers for a "base system device".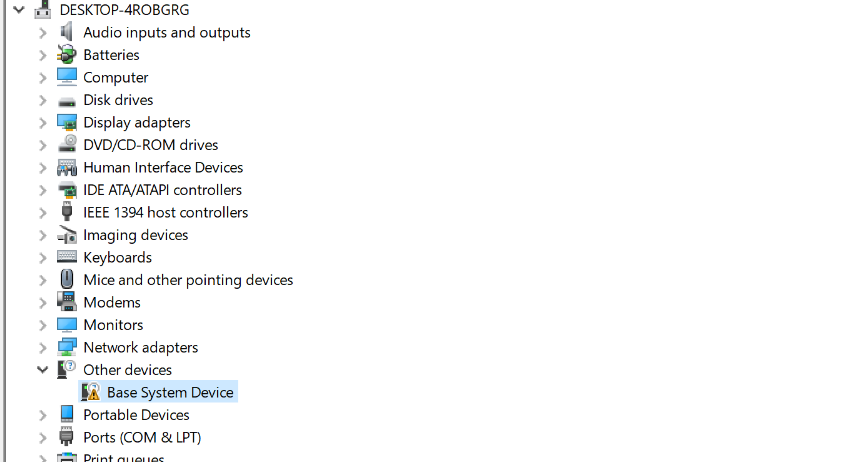 Had no idea what this could be. Went to the HP website then to the support section to start the tedious task of figuring out what driver this was. After a few attempts I was still unsuccessful in finding the right driver. From my experience this missing driver with this device name usually is resolved by installing the chipset drivers, but no luck with that this time. HP support auto detect also didn't work. So I finally tried switching to a different operating system selection on the HP website. To see if I find other drivers not offered under the windows 10 OS option. On the HP support page I switched the OS option to windows 7 64 bit. I finally found the right drivers. Its a driver for JMicron PCIe SD Host Controller which does not appear under the windows 10 OS option on the website. It's a problem with the HP website and its auto detect. If you select Windows 10 the driver page will NOT show up.
If you change the OS to Windows 7 64 bit on the HP driver download page you will find the JMicron PCIe SD Host Controller driver. I have a feeling this will also be the case with other HP Elitebooks.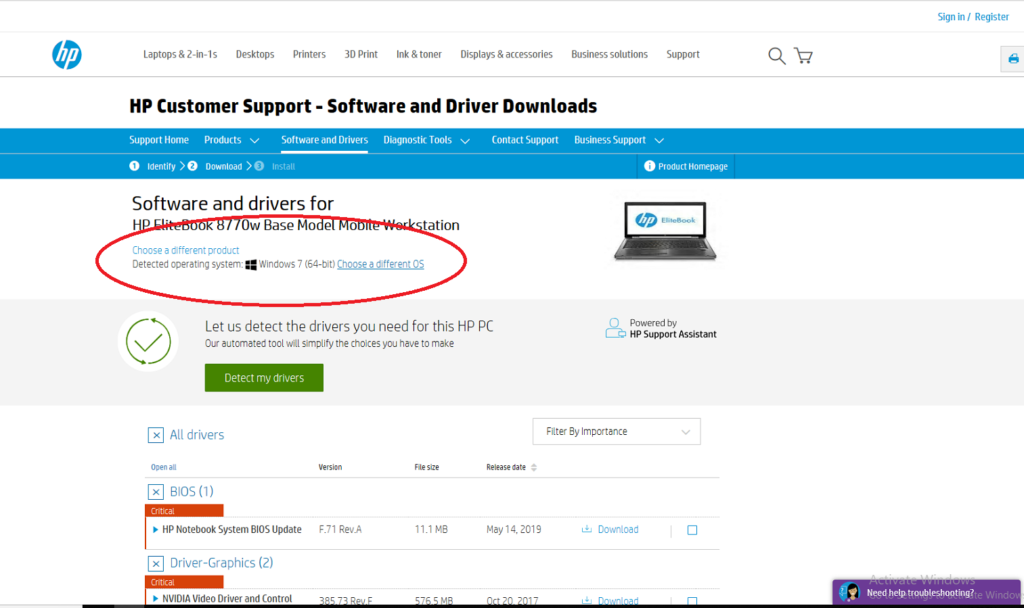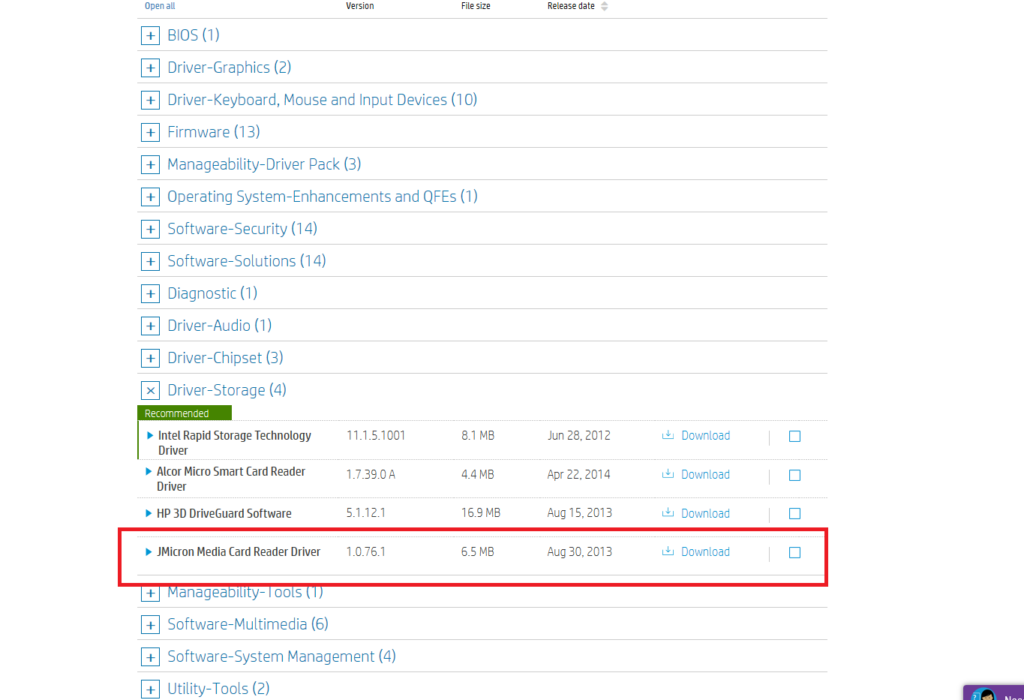 I hope it helps others. HP if you read this please fix this.